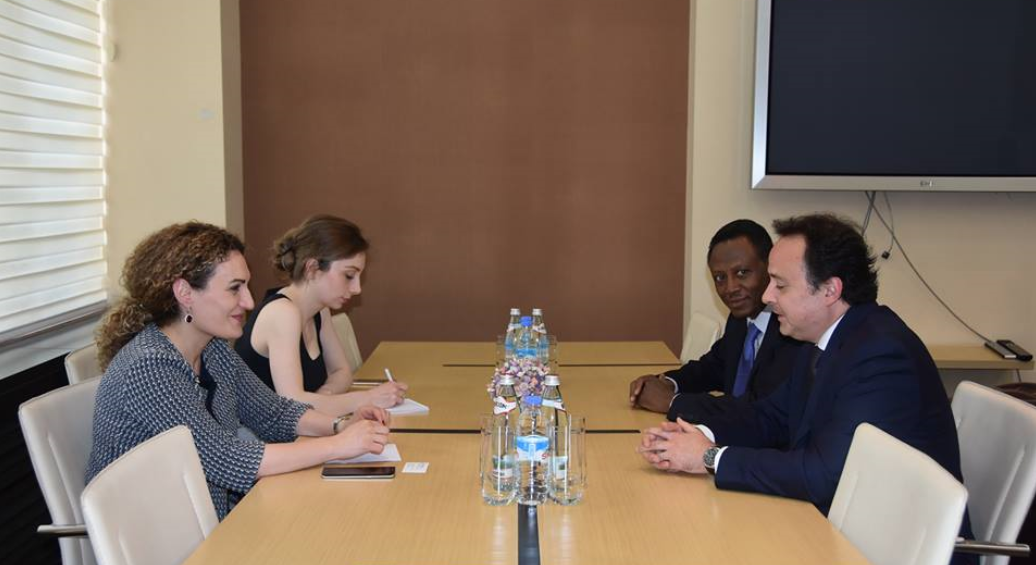 The State Minister of Georgia for Reconciliation and Civic Equality Mrs. Ketevan Tsikhelashvili met with Ervan Pusho, the Senior Officer of the European Division of the UN Policy Department
During the meeting Tsikhelashvili provided the guests information about the situation in the occupied territories of Georgia, freedom of movement, passportization, issues of human rights protection, right for education on native language and the peaceful policy of the Georgian government. The State Minister also talked about the policy of reconciliation and involvement and 8 main goals of the Government. The State Minister emphasized the importance of direct dialogue and confidence building.
The participants also discussed Geneva Discussions and the Incident Prevention and Response Mechanism (IPRM).
The State Minister underlines the importance of the United Nations involvement in the conflicts peaceful resolution and thanked UN representatives for cooperation and support. The prospects of future cooperation also were discussed at the meeting.