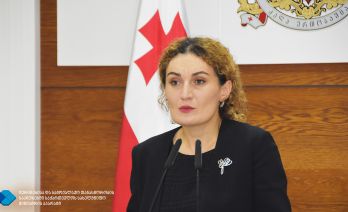 The State Minister of Georgia for Reconciliation and Civic Equality Ketevan Tsikhelashvili congratulated the citizens of Georgia who celebrate Christmas on December 25th.
"This day is very important for many people - in Georgia, as in the whole world, celebrating Christmas and I want to congratulate them. I wish peace, happiness and prosperity to you and your families.
"People in Georgia have freedom of religion. In our country the representatives of different religions live peacefully. This is a unique achievement and priority of this country. Let's continue taking care that every citizen has equal and free environment", - said Ketevan Tsikhelashvili.