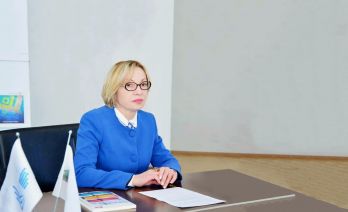 Deputy minister post of the State Minister for Reconciliation and Civic Equality will be occupied by Lia Gigauri.
Lia Gigauri was Deputy Minister of Education, Science, Culture and Sport of Georgia from 2013 to 2018. Prior to that she was the Head of General Education Management and Development Department of the Ministry of Education and Science of Georgia. She has many years of pedagogic, managerial and different leadership positions.
She studied at Ivane Javakhishvili Tbilisi State University, Faculty of Physics. Also Gogebashvili at State Pedagogical University, Faculty of Mathematics-Physics. The postgraduate student passed through the National Institute of Pedagogical Sciences. Is Doctor of Business Administration.