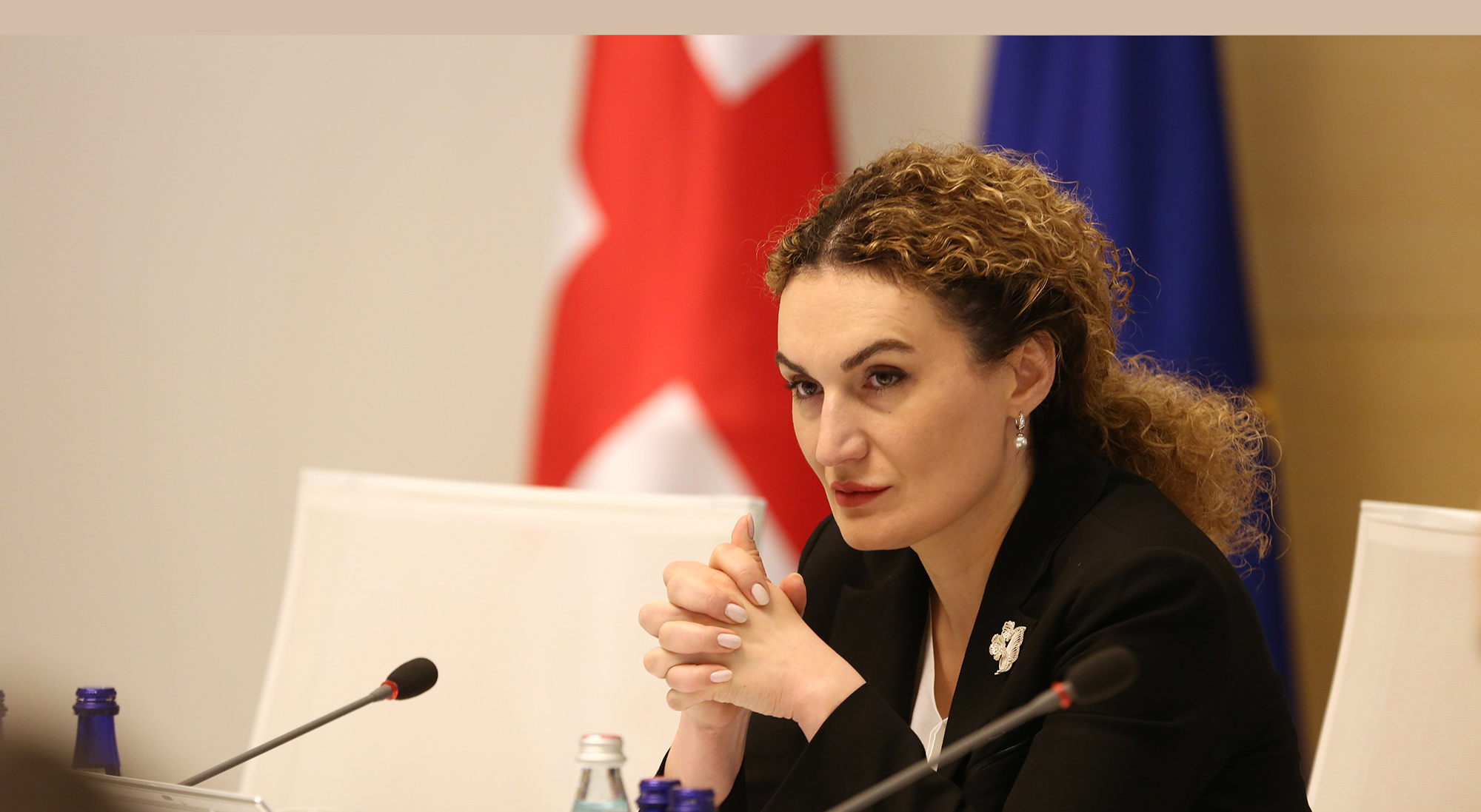 Today, at the Human Rights Committee of the Parliament of Georgia, State Minister for Reconciliation and Civic Equality Ketevan Tsikhelashvili spoke about challenges in the protection of children's rights in the occupied territories of Georgia within the Committee hearing.
"This is a matter that is of great interest to me and my colleagues, including in various negotiations and forums. It is about every child, regardless of ethnic belonging. It's about the environment in which children have to live. In particular, in pre-school establishments, in the kindergartens is not rare, that children are involved in various military simulation games, propaganda of war and enemy icon, which is absolutely inadmissible. It is about children's future, their psyche and nobody has the right to influence such a future.
"I have not yet seen a person from the Abkhazian society, who has the feeling of pride and satisfaction. This is not acceptable for many members of the community there. Specific actions and steps are needed to correct the situation. I'm sure every one of us needs peace and better future for our children. This starts with kindergartens, schools and families and we must work together if necessary with international negotiations, international instruments, and many meetings and discussions. This is a topic when all depoliticized instruments are appropriate, because it concerns children. I am confident that not only the Georgian society is interested but also a very large part of society there, as well.
"Today, asides from the problem we discussed the forms and mechanisms that will try to improve the situation in the future and create some concrete capabilities for children to have access to quality education in a peaceful and secure environment. This is one of the main directions of the new initiative "Step for a Better Future" that I presented to the Parliament and that was supported by the Parliament. However, the future is unimaginable without children's well-being. Children are our future, so the main concerns are their fundamental rights, "the State Minister told reporters.