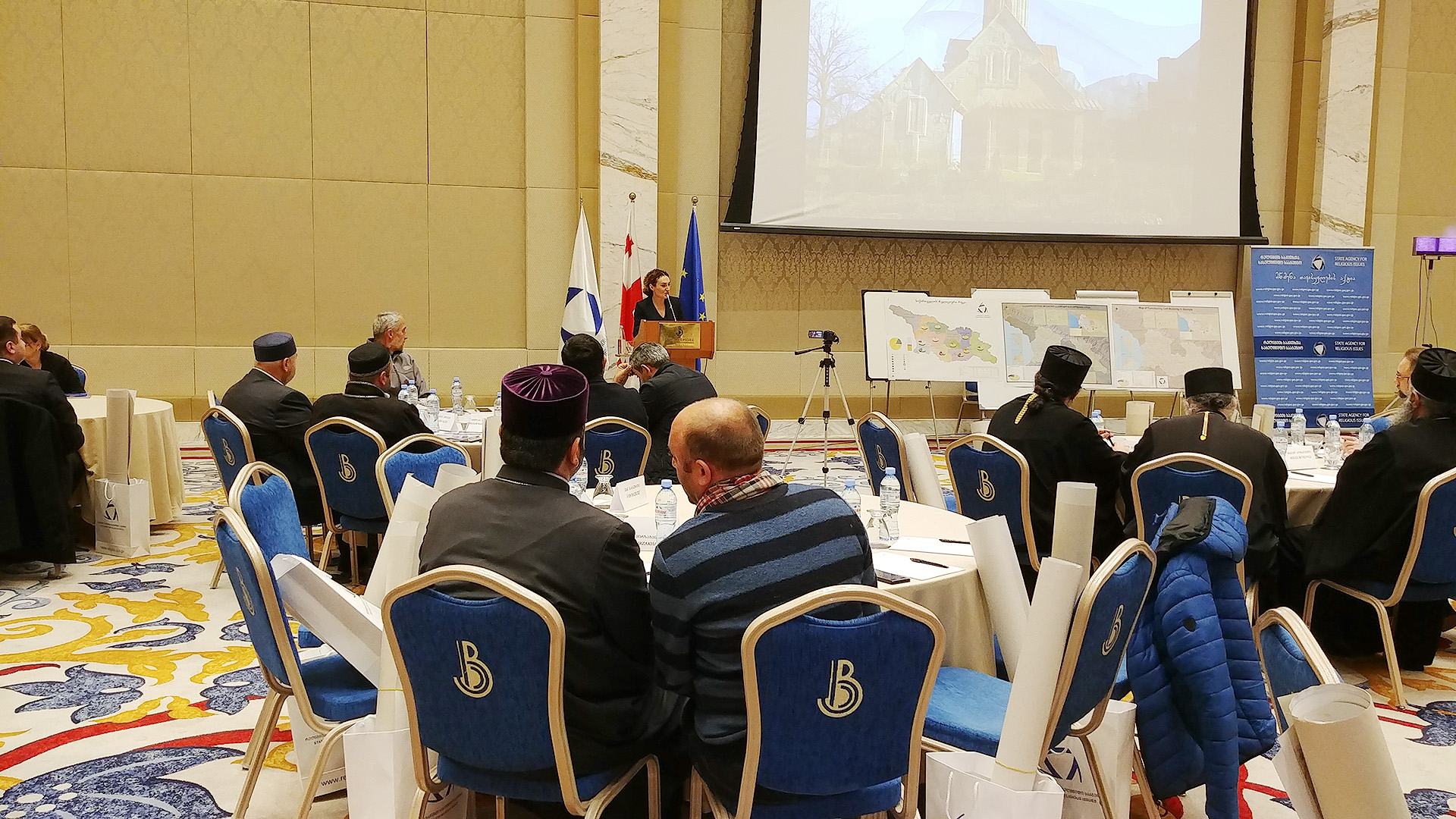 The State Minister of Georgia for Reconciliation and Civic Equality Ketevan Tsikhelashvili delivered a speech at the presentation of the mural buildings map.
The map was created by the State Agency for Religious Issues and the number and percentage of cultural buildings are presented at the level of regions and municipalities. The majority of confessions of Georgia is also presented.
The State Minister talked in her speech about the importance of this map and noted it clearly shows how diverse Georgia is, how many confessions live together and how unique it is.
"We live in this environment, we create this environment, but sometimes we forget that unfortunately in today's world this is an exception rather than a rule. That's why we should take care of it. We should create equal environment for citizens of different ethnic or religious origins where they will have freedom of conscience, will be able to speak their native language and present their culture.
"The map is very colorful and it is pleasant to see how many shrines we have in every corner of Georgia. Everyone in this country has freedom that is guaranteed by the constitution", - Ketevan Tsikhelashvili.