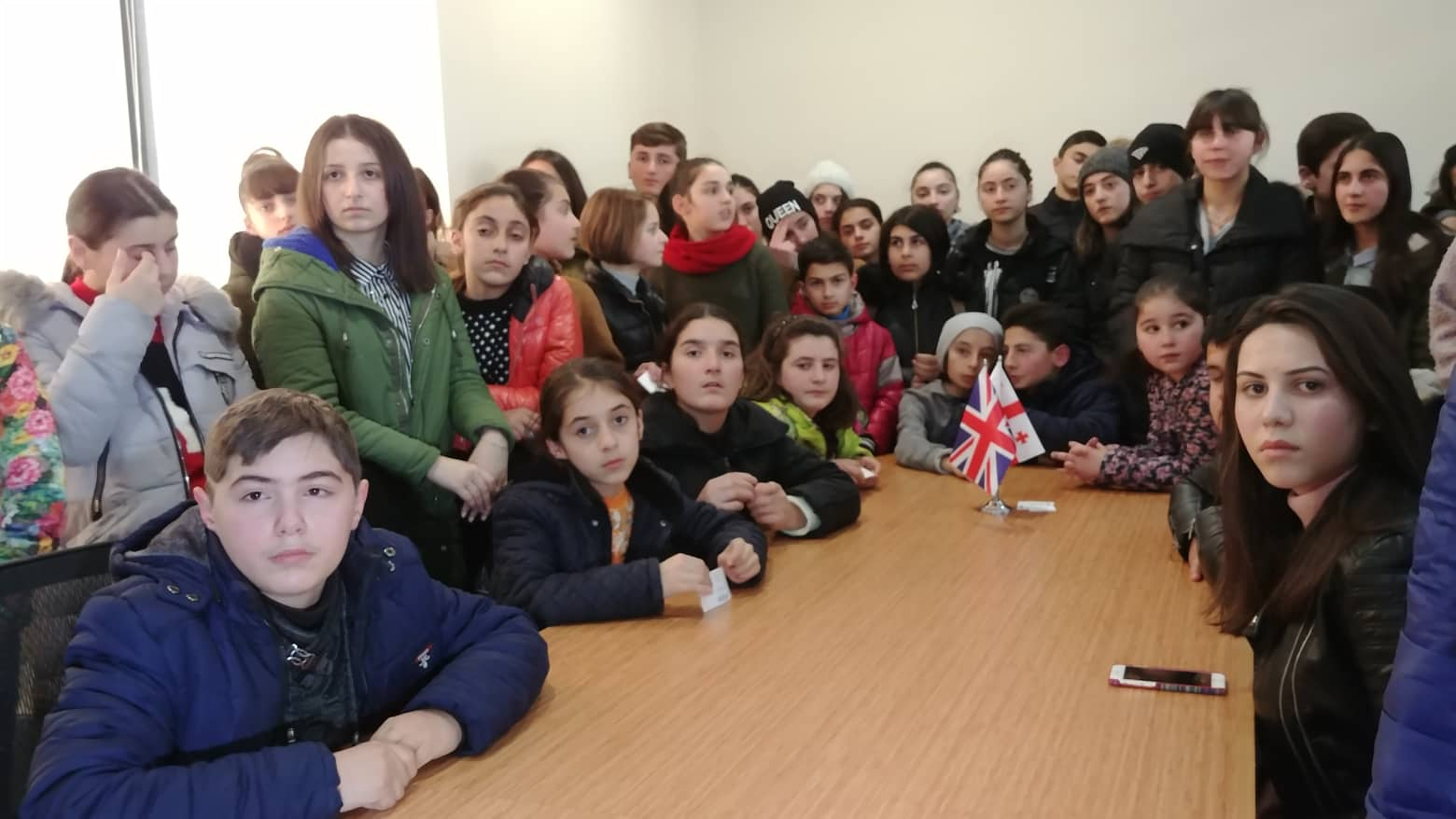 The English Language Club was founded in the village Tkviavi near the dividing line. The club was opened by Deputy State Minister for Reconciliation and Civic Equality Lia Gigauri with the UK Ambassador to Georgia, Justin McKenzie Smith.
This club was established in the framework of the British Council's "English Language for Community" with the financial support of the United Kingdom of Great Britain and Northern Ireland. It aims to help young people gain the skills they need for employment.
The program consists of three components: the opening of English language clubs, the training of teachers, and the training of "master trainers" by the expert from Great Britain. Later these master – trainers will train 100 teachers in Kutaisi, Batumi and Tbilisi.
According to the deputy state minister, the care for the population affected by the conflict, their socio-economic empowerment is one of the main priorities of the Georgian Government and the State Minister for Reconciliation and Civic Equality.
"Special emphasis is on the most vulnerable population that live across the dividing line and face everyday difficulties caused by the barbed wire fences. Education is the best tool for strengthening the population. This project is an example of international support and it serves to the opening of English language clubs for the population living near the dividing lines so as to enhance language competencies and acquire skills that will help them in future. For that I would like to thank the British Government as well as the British Council", - said Lia Gigauri.
The UK Ambassador also addressed the gathered community:
"I am very happy to be in this beautiful village. This day is special for us. The English language is a key opportunity. Therefore, I am sure that the new club will be very useful for children and of course for teachers", - said Justin McKenzie Smith.
The event was also attended by Gori Mayor Konstantine Tavzarashvili, Chairman of the Georgian Public Services Development Agency Soso Giorgadze, Shida Kartli Governor Giorgi Khojevanishvili, British Council Director in the South Caucasus and Georgia Zaza Purtseladze.