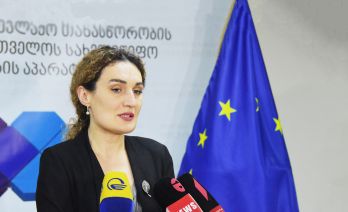 "Unfortunately, there is nothing new and we always see an attempt to create more difficulties amid frequent contacts". With such comment the State Minister for Reconciliation and Civic Equality Ketevan Tsikhelashvili responds the decision of the occupation regime to strict the movement from Tskhinvali region to the rest of Georgia.
According to the State Minister, this restriction creates additional problems for the population of the Tskhinvali region, for which movement is vital.
"This particular statement concerns the people, especially ethnic Ossetians who live not directly along the occupation line, but who live in the depths of the Tskhinvali region and this movement is extremely important for them. They try to find different ways to do that. They often come to the rest of Georgia through the territory of Russia.
"The additional step is like a New Year's announcement that the regime works directly against everyone's - including ossetians - interests. It is the basis for us to conclude that we should confront it with more contacts and more development", - said Ketevan Tsikhelashvili.