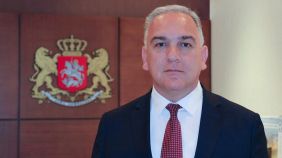 Based on the order of the State Minister for Reconciliation and Civic Equality Tea Akhvlediani dated December 1, 2021, Shota Rekhviashvili was appointed as the Deputy State Minister.
Rekhviashvili had served at the post of the Governor of Kvemo Kartli since August 18, 2018. During 2014-2018 he had served as the Deputy Minister of the now-defunct Ministry of Internally Displaced Persons from the Occupied Territories.
In 2012-2013 he held the position of Deputy Chief Prosecutor of Georgia. From 1993 to 2012 Shota Rekhviashvili was employed in various state agencies.