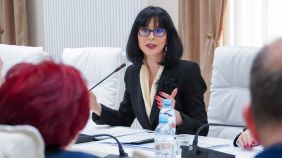 The State Minister for Reconciliation and Civil Equality, Tea Akhvlediani introduced the 2023-2024 action plan of the State Strategy for Civil Equality and Integration 2021-2030 to the MPs.
"The proposed action plan for the period of 2023-2024 encompasses approximately 200 measures designed to realize the objectives outlined in the strategy.
The discourse held today holds significant significance, as it was productive, valuable, and consequential towards expanding opportunities for ethnic minority representatives. Within the context of the meeting, we offered a comprehensive informational package to Members of Parliament", - said Tea Akhvledian.
According to the First Vice Speaker, Giorgi Volski, serious steps will be taken in 2023-24, the results of which will be achieved by 2030.
"I would like to underscore that the subject matter that was deliberated upon in the Committee today, pertaining to civil integration and the state strategy until 2030, was conducted with an exceptional level of professionalism. This is of utmost significance for the security and stability of the state, as well as the interrelationships between ethnicities, which have long been a defining characteristic of Georgia's history.
Given the heightened global tensions of the present era, it is all the more imperative to direct greater attention towards this matter. As a nation with a rich legacy, we should strive to set a positive example for others to follow", - Giorgi Volski stated.
According to the Chairman of the Human Rights and Civil Integration Committee, Mikheil Sarjveladze, the working meeting was successful and fruitful.
"At today's working meeting, we covered all the painful and urgent issues that are important for the implementation of this strategy. This meeting was quite successful", - added Mikheil Sarjveladze.
The Culture and Education and Science Committees also participated in the meeting.