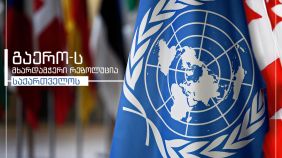 The United Nations General Assembly adopted Resolution on the Status of Internally Displaced Persons and Refugees from Abkhazia, Georgia and Tskhinvali Region/South Ossetia, Georgia.
The resolution condemns the demographic changes carried out by force in the Russian-occupied regions of the country. It also affirms the right of IDPs, regardless of ethnicity, to return to their homes with dignity and safety, and emphasises the need to respect and protect their property rights.
In addition to the humanitarian context, the resolution also has a practical impact, since it instructs the UN Secretary General to prepare an annual report on the situation of the displaced population living in Georgia and the implementation of the resolution. This acquires special importance in the light of the difficult situation in terms of human rights in the territories of Georgia occupied by Russia and the absence of international monitoring mechanisms.
The resolution also calls on the participants of the Geneva International Discussions to step up their efforts to improve the security and human rights situation in the Russian-occupied regions of Georgia, which in turn will facilitate the return of internally displaced persons and refugees to their homes.
During the discussion of the IDP resolution initiated by the Georgian side, supporting statements were made by the delegations of Australia (CANS – on behalf of Canada, Australia, and New Zealand), Lithuania (on behalf of NORDIC/BALTIC), the European Union, the USA, the United Kingdom, Japan, and Ukraine, who urged other UN members to support the resolution.