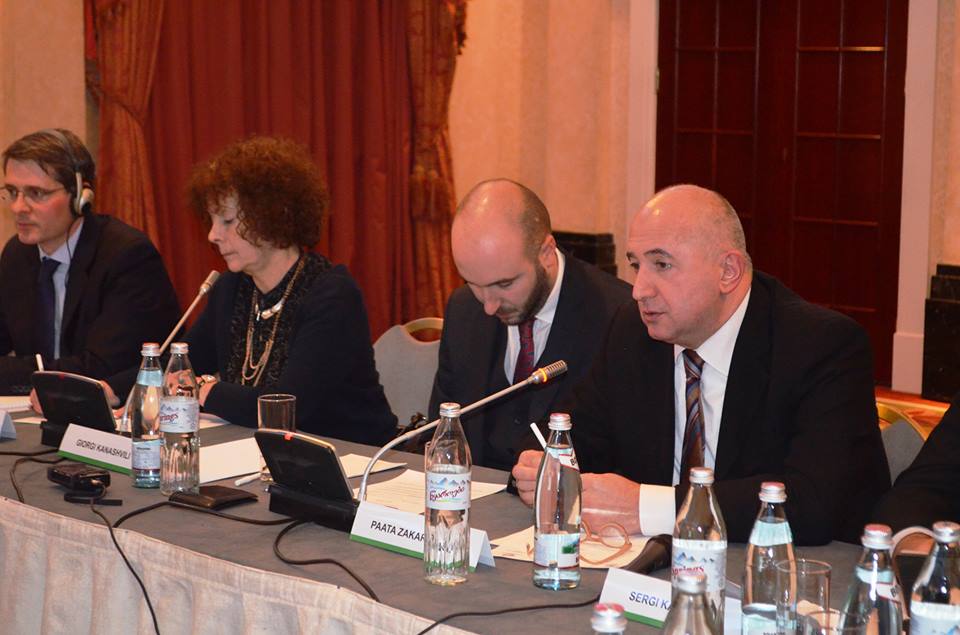 The State Minister for Reconciliation and Civic Equality Mr. Paata Zakareishvili took part into the conference, dedicated to the issue of conflicts. The conference focused on the "Policy of conflict resolution: achievements and challenges of the last three years," under the arrangement of the "Centre for Cultural Relations – Caucasian House" and the "Institute for Study of Nationalism and Conflicts."
Mr. Paata Zakareishvili gave an overview of current situation with regard to conflict settlement process, also discussing challenges and outcomes that have been achieved in last three years. The meeting was arranged under the Chatham House Rule.
Representatives of governmental and non-governmental agencies, as well as experts took part into the conference.
Meeting was held in the frames of the project "Revitalizing Dialogue Process through Engaging Young Professionals" with the financial assistance of the Embassy of the United Kingdom of Great Britain and Northern Ireland.