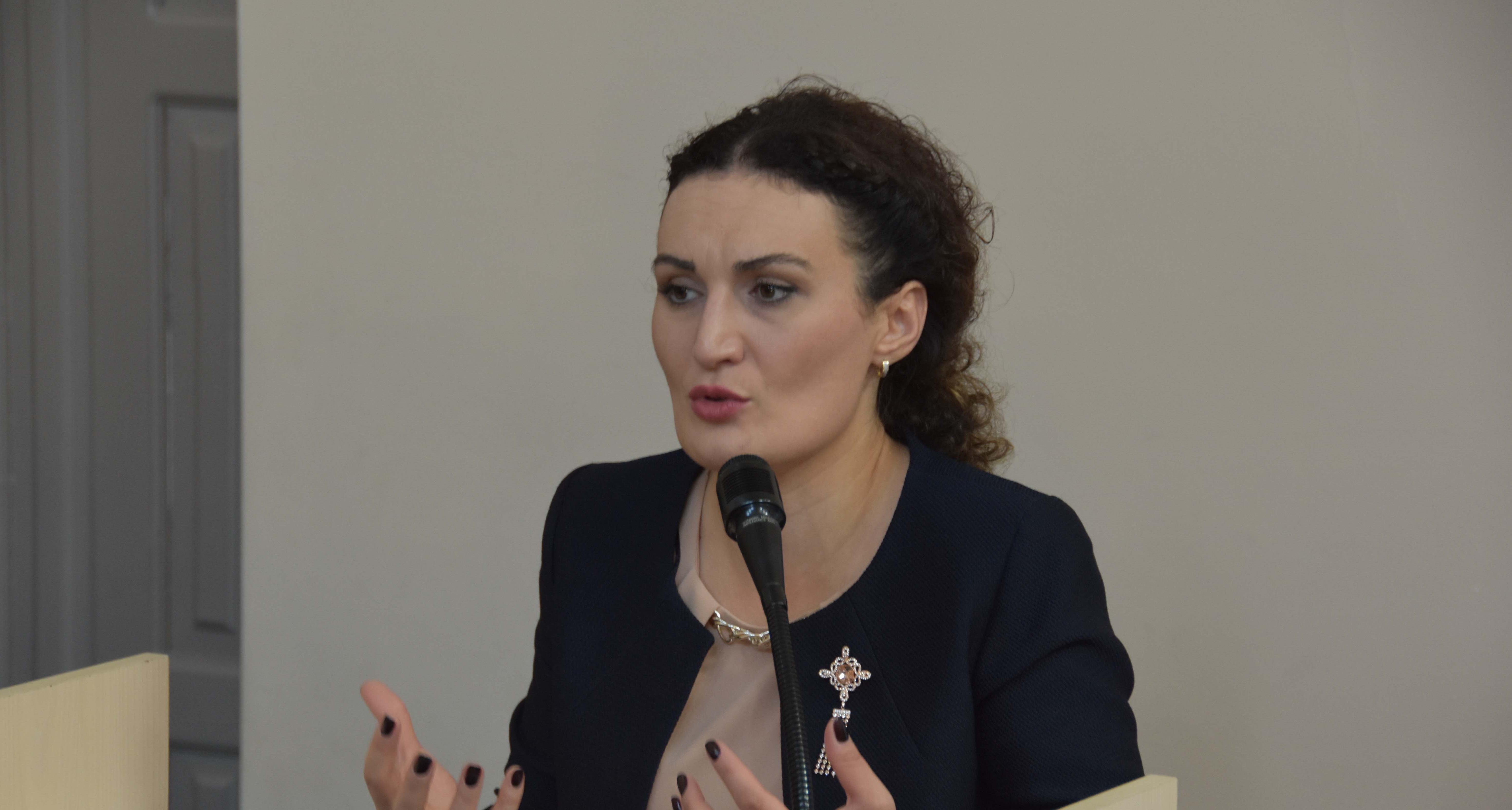 Speaking about the peaceful policy and implemented projects in villages near the dividing line, the State Minister of Georgia for Reconciliation and Civic Equality addressed the students at Gori State University.
"Ensuring peace, de-occupation and reconciliation are our key objectives, whereas our coexistence in common European Georgia is the ultimate goal – we shall achieve this goal precisely through emphasis on reconciliation, bridging, confidence building and mutual interests. Simultaneously, the policy of de-occupation will certainly run through political, diplomatic and legal means. Peace has no alternative. I would stress that Council's decision on visa-liberalization, passed yesterday in Brussels, is important not only from Georgia's development perspectives, but for the overall policy of peace. One of the main directions of our policy is to make Georgia more attractive for the residents of occupied territories and to offer perspectives for better future," – Mrs. Ketevan Tsikhelashvili declared.
The State Minister has also underlined the works that have been carried out in the vicinity of dividing line all through the last 3 years.
"Support to conflict-affected populations is one of our priorities and we try to deliver the best possible feedback to address the needs of populations in local villages. There are students from these villages among you today, who are provided with full state funding of their academic lives. The plenty of steps seek to address not only education sphere alone, but other infrastructural projects, including gasification of all villages, restored potable and irrigation water systems, etc." – the State Minister declared.
Mrs. Ketevan Tsikhelashvili responded the questions of the students as well.