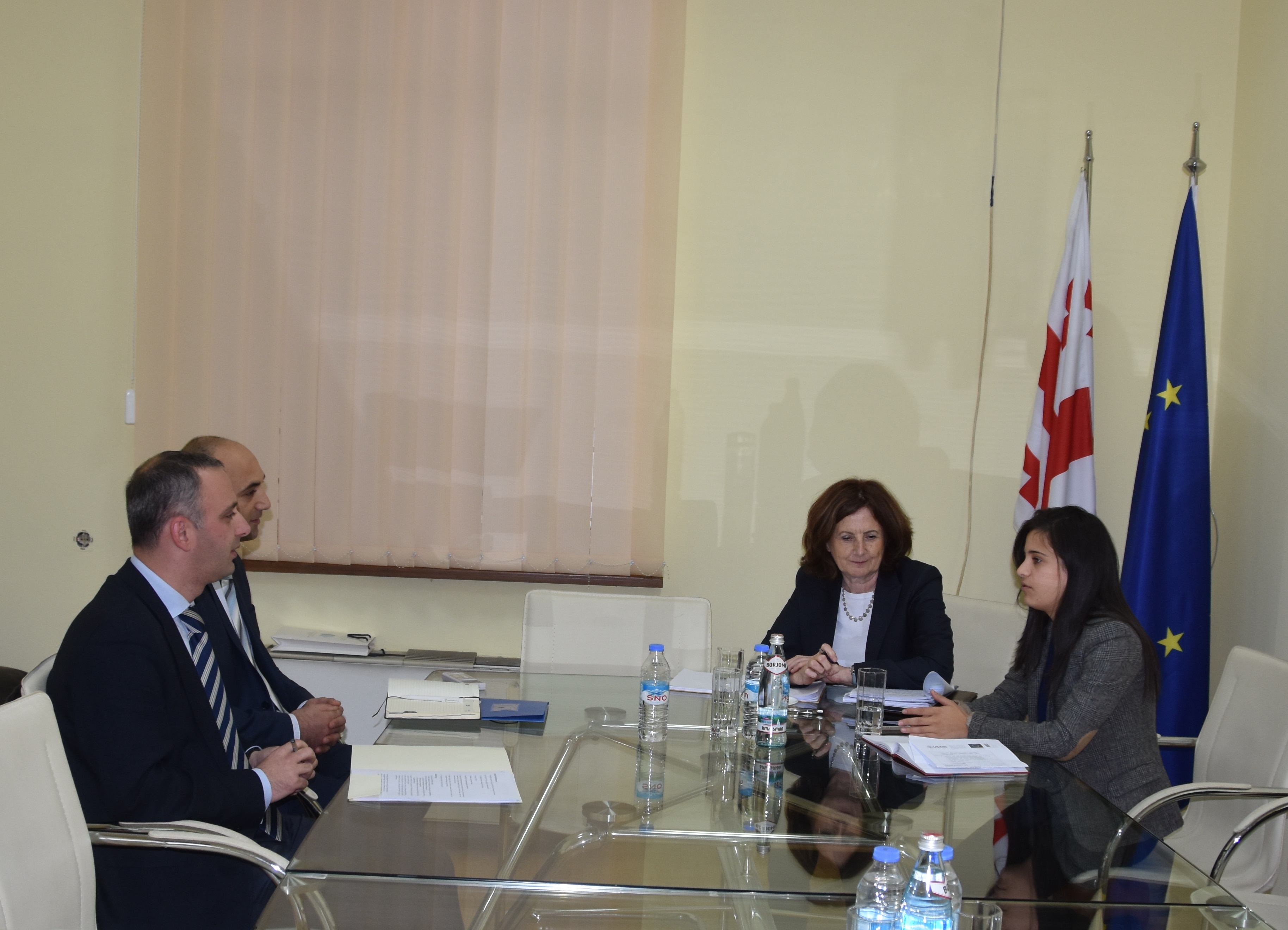 The Frist Deputy State Minister for Reconciliation and Civic Equality Mr. Petre Kankava has met with the Human Rights Expert Ms. Megi Nikolson. The expert has visited Georgia on the occasion of USAID-funded program Promoting Rule of Law in Georgia (PROLoG), under the invitation of the joint project of the European Union and United Nations "Human Rights for Everyone."
Mr. Davit Peikrishvili, the Head of Analytical Department of the Ministry of Internally Displaced Persons from the Occupied Territories, Accommodation and Refugees of Georgia and UNDP representative Ms. Ketevan Mezvrishvili took part into the meeting as well.
Information on the implementation of the State Strategy on Civic Equality and Integration and 2015-2020 Action Plan was communicated to Ms. Megi Nikolson. Discussion also concerned the implemented works of the Temporary Governmental Commission along the dividing lines through last 4 years.
The issues of human rights violations in occupied territories, freedom of movement and restriction of education into native language in Gali district were highlighted as well. It was noted that the Government of Georgia extends all benefits to the residents of occupied regions, stemming from the European integration process.
Ms. Megi Nikolson will draft a report on human rights situation in Georgia on the basis of the recommendations of Mr. Thomas Hammarberg, the Human Rights Expert of the EU Special Representative in South Caucasus (EUSR), in a view of the human rights strategy and the action plan.