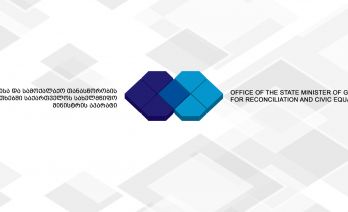 The State Minister of Georgia for Reconciliation and Civic Equality Mrs. Ketevan Tsikhelashvili congratulated the population with the International Day of Human Rights.
"I congratulate all the citizens of Georgia with the International Day of Human Rights. The main value of our Government are our people. And the main indicator of the success of our Government is the level of our citizen's rights protection, creation of equal conditions and well-being. Thus, our main goal is that all citizens - regardless of their ethnic or religious affiliation - should feel themselves protected and should be enable to be fully involved in all the spheres of life. We already made lots of steps in this direction and we still have lots of plans.
Nowadays the continued occupation and the unresolved conflicts create lots of problems to the part of our population. This is serious challenge for us, because these people every day face violation of their fundamental rights. Such as the possibility of return to their homes, freedom of movement, access to land, education on their native language etc.", - said the State Minister.
December, 10, is the International Day of Human Rights.