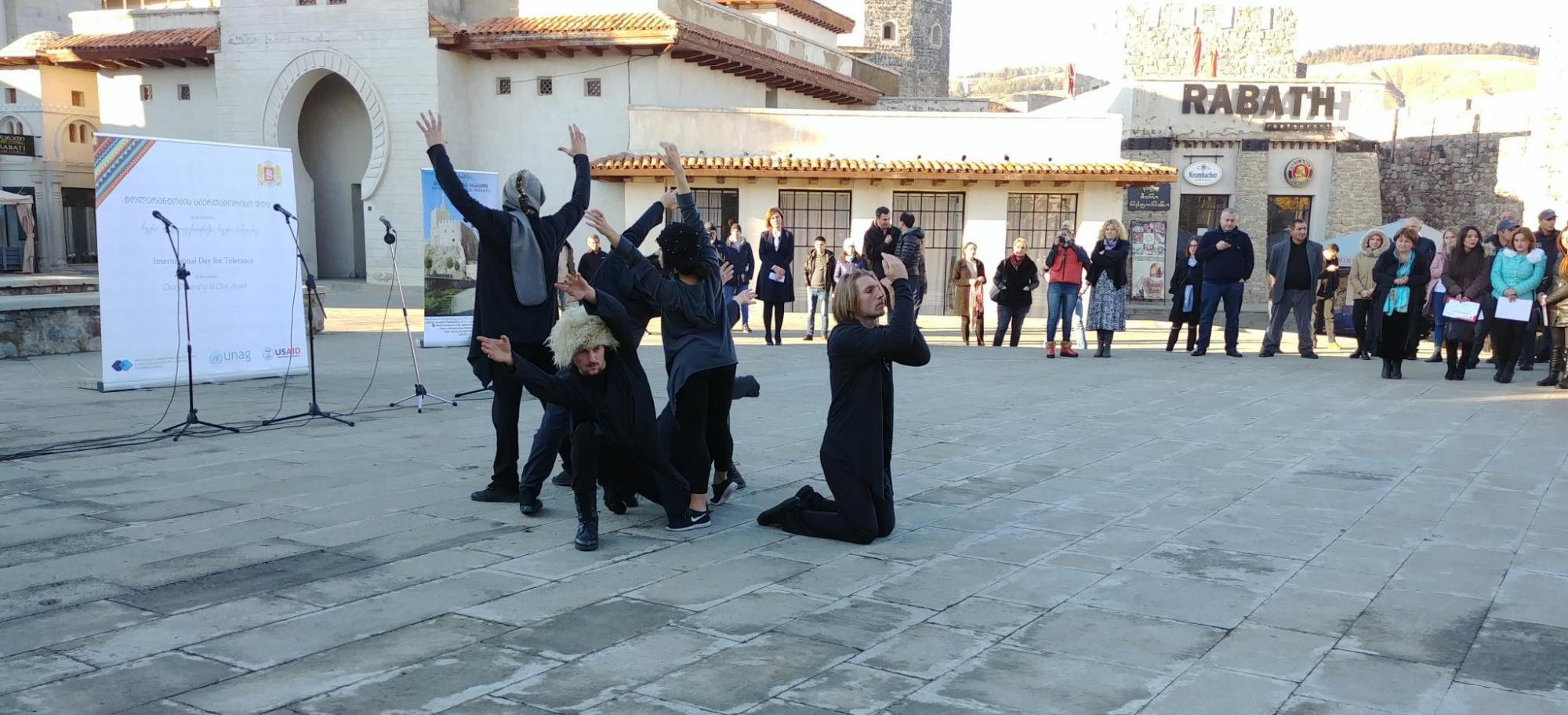 The week dedicated to the International Day of Tolerance was closed in Akhaltsikhe by the concert and theatrical performance. Ketevan Tsikhelashvili addressed the audience of the "Under One Sky - Dialogue of Cultures" - an Art Festival organized by the Office of the State Minister for Reconciliation and Civic Equality.
The State Minister talked about the importance of Tolerance Day and stated that Akhaltsikhe is a unique place because many ethnos live here in peace, mutual respect and love. According to Ketevan Tsikhelashvili, this place is a symbol of tolerance and equality.
"Today we celebrate our diversity and multiculturalism. The young people presented their culture, Georgian culture, which made a very beautiful mosaic. With this concert we finished the celebrations within the Tolerance Week and said that all of us -
whether is he/she Georgian, Armenian, Jewish, Azerbaijani, Ossetian or Abkhazian – have one heaven, one land and one homeland. And each of us should do everything for our country's development. The state is obliged to create the conditions for this and we will continue to work in this direction", - said Ketevan Tsikhelashvili.
The State Representative in Samtskhe-Javakheti Region Besik Amiranashvili also attended the event.