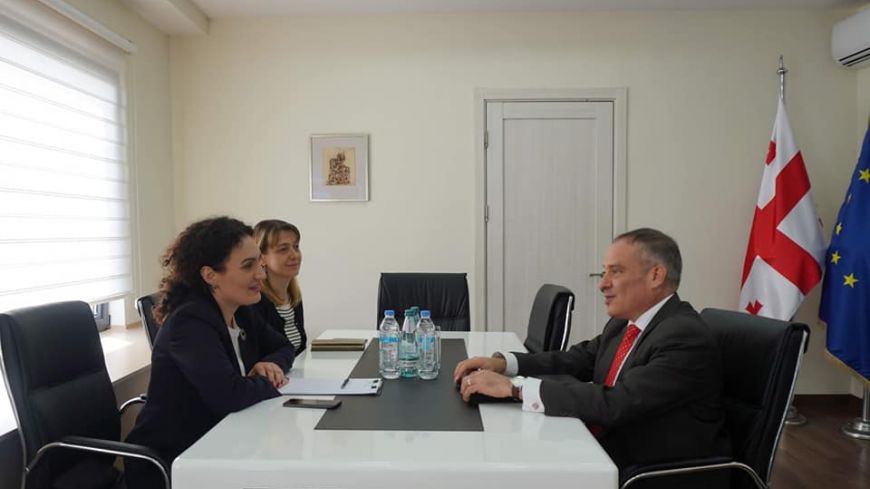 The State Minister for Reconciliation and Civic Equality met with the Israeli Ambassador to Georgia, Ron Gidor. The meeting was introductory.
Ketevan Tsikhelashvili briefed the guest on the directions of the Office of the State Minister's work both in terms of peaceful resolution and reconciliation of the conflict and civic integration.
The State Minister informed the guest about the ongoing processes in the occupied territories and the humanitarian situation on the ground. She talked about the challenges of the population living along the dividing lines and the problems that people face on a daily basis. Ketevan Tsikhelashvili also spoke about the peace initiative "A Step to a Better Future". The Minister briefed the guest on the steps taken and planned to implement the initiative.
They also discussed the state strategy in terms of civil integration.
At the meeting they discussed the friendly relations and cooperation between Georgia and Israel. The centuries-old friendship of the Georgian and Jewish people has been emphasized.
At the end of the conversation, the parties expressed their readiness for future cooperation. The importance of deepening ties was emphasized.