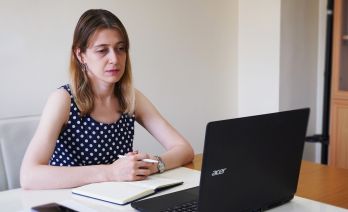 Tamar Kochoradze, the Head of Department for Policy Analysis, Planning and International Relations of the Office of the State Minister of Georgia for Reconciliation and Civic Equality, held an online video meeting with Marcela Maxfield, South Caucasus Regional Director of the Action Against Hunger (AAH).
At the meeting, the parties discussed the ongoing projects of the International Organization for the Protection of Plants and Pest Control, as well as future plans and initiatives in the occupied Abkhazia region. Particular emphasis was placed on preventive and protective measures against marble bugs.
Besides, the current situation, current activities and needs for involvement in this area were discussed in detail. The conversation also touched upon the issue of combating other pests in the Abkhazian region, in order to provide timely assistance to local farmers and the population and not to cause significant damage to the harvesting process.
At the end of the meeting, Tamar Kochoradze thanked Marcela Maxfield for her cooperation and activities. The parties agreed on close cooperation.