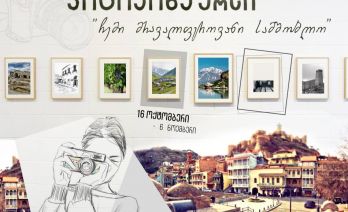 The photo competition "Diversity of our Country," dedicated to the International Day for Tolerance continues. The competition runs under the arrangement of the State Minister's Office for Reconciliation and Civic Equality. Photos should reflect everyday lives, traditions and coexistence of different ethnic and religious groups of Georgia. The image size should be no larger than 10 megabits.
Each of the contenders can send 2 photos. Deadline for the competition is 6 November. 3 winners will be announced - the one with the most "Likes" on Facebook and the other two shall be defined by the competent jury. The winners will be awarded. Besides, the best 13 photos will be exhibited and considered as a part of 2016 desk calendars.
Applicants can send their work on the following e-mail: press@smr.gov.ge.
International Day for Tolerance is marked on 16 November.