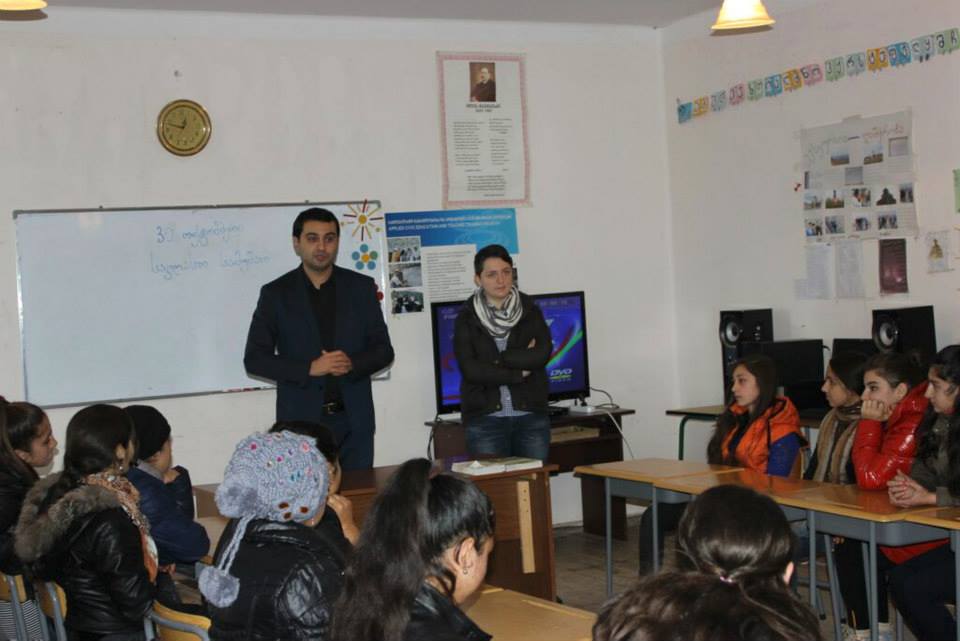 Under the arrangement of State Minister's Office for Reconciliation and Civic Equality a number of meetings take place in Kvemo Kartli region on the rights of girls. Today, the meetings were arranged in Amamlo and Orzumani villages of Dmanisi municipality and Kvemo Bolnisi and Nakhiduri villages of Bolnisi municipality.
200 senior schoolgirls, their parents and teachers took part into the meetings. Representative of the State Minister for Reconciliation and Civic Equality in Kvemo Kartli Mr. Zaur Dargali and the Head of NGO "Partnership for Human Rights" Ms. Ana Abashidze provided information on basic principles of the ratification of Istanbul Convention, violence against women, early marriages and the Convention on the Rights of the Child.
Similar meetings are scheduled in Marneuli and Gardabani municipalities in November.