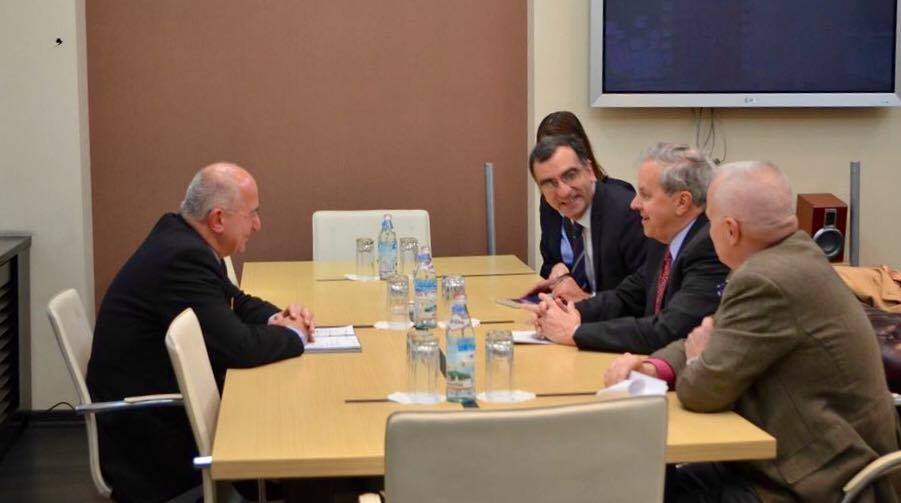 The State Minister for Reconciliation and Civic Equality has met with the US Ambassador to Georgia H.E. Ian C. Kelly. The meeting was introductory.
Mr. Paata Zakareishvili provided information on the policy of Georgian Government with regard to conflict settlement, recent developments, challenges and prospects, also discussing current situation in the occupied territories.
"United States is our most important partner, including in the area of conflict settlement in the context of Geneva International Discussions. Therefore, it is essential to provide him with all the necessary information on current developments and the peaceful policy of Georgian Government," - Mr. Paata Zakareishvili declared.
Minister Zakareishvili expressed his gratitude for the support of the United States with regard to projects that promote engagement.