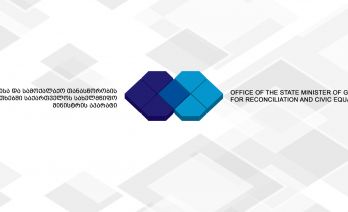 The State Minister for Reconciliation and Civic Equality Mrs. Ketevan Tsikhelashvili congratulates the parishioners the Armenian Apostolic Orthodox Holy Church with the Christmas and Epiphany.
"Merry Christmas Eve and Epiphany. Wish you peace, good luck and prosperity to your families and our country", - noted the State Minister.
The Armenian Apostolic Orthodox Church celebrates Christmas on January 6th. On this day it also celebrates the Epiphany (which means the revelation that Jesus was God's son).