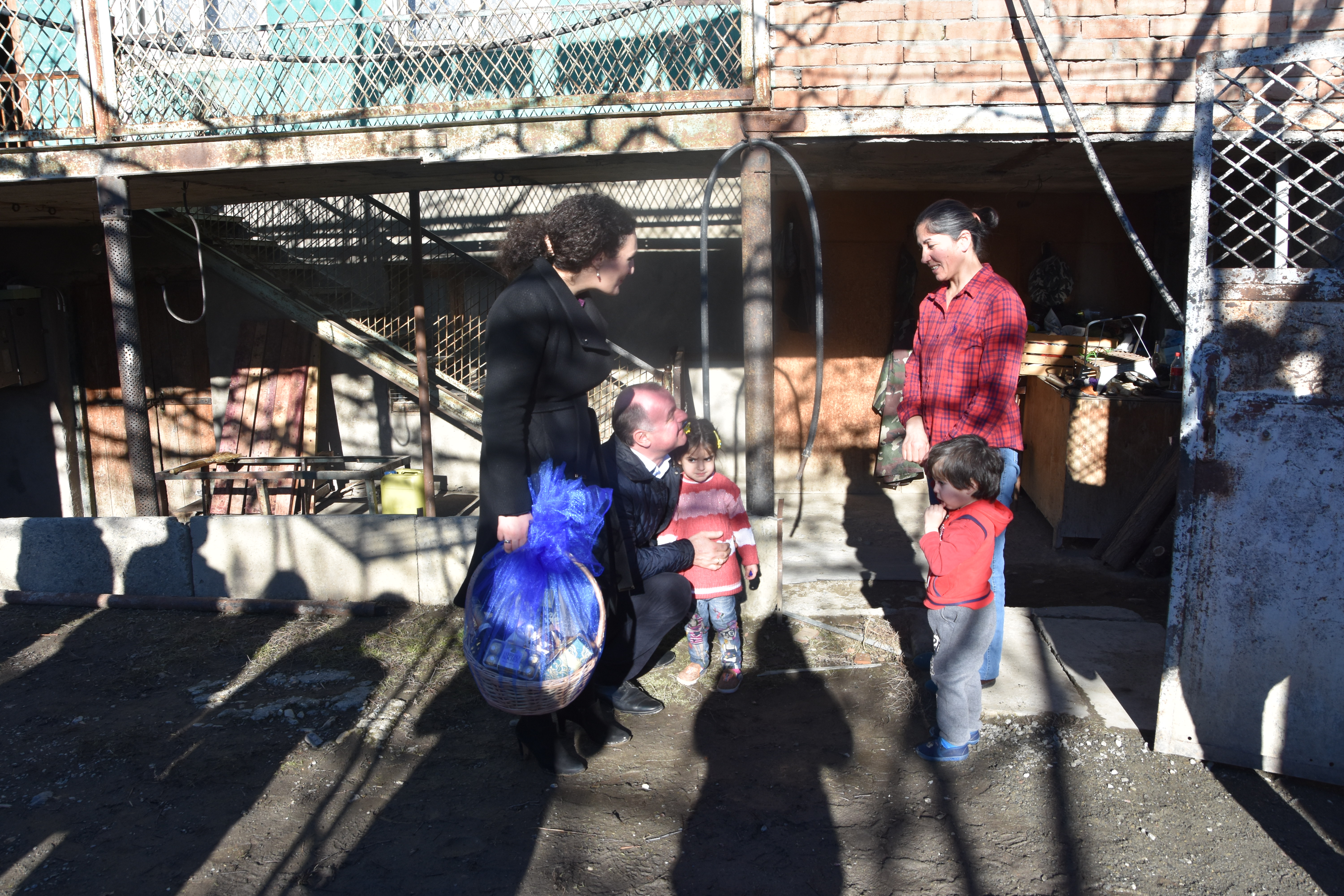 The State Minister of Georgia for Reconciliation and Civic Equality Mrs. Ketevan Tsikhelashvili congratulated two large families of Mejvriskhevi with Christmas and New Year.
The State minister visited Margishvili family – they have six kids, - and Eloshvili family raising four children.
"I would like to wish these families Merry Christmas, joy, happiness, prosperity and their children's success. This village situated closely to occupation line and they live in such conditions. Today with this small gift we wanted to express them our approach and the attitude of our government. The improvement of life conditions of these villages still remains our priority and we will continue to work in order to strengthen this region and increase the income of the local population", - said Tsikhelashvili.

She gave to these large families' sweets and household appliances.