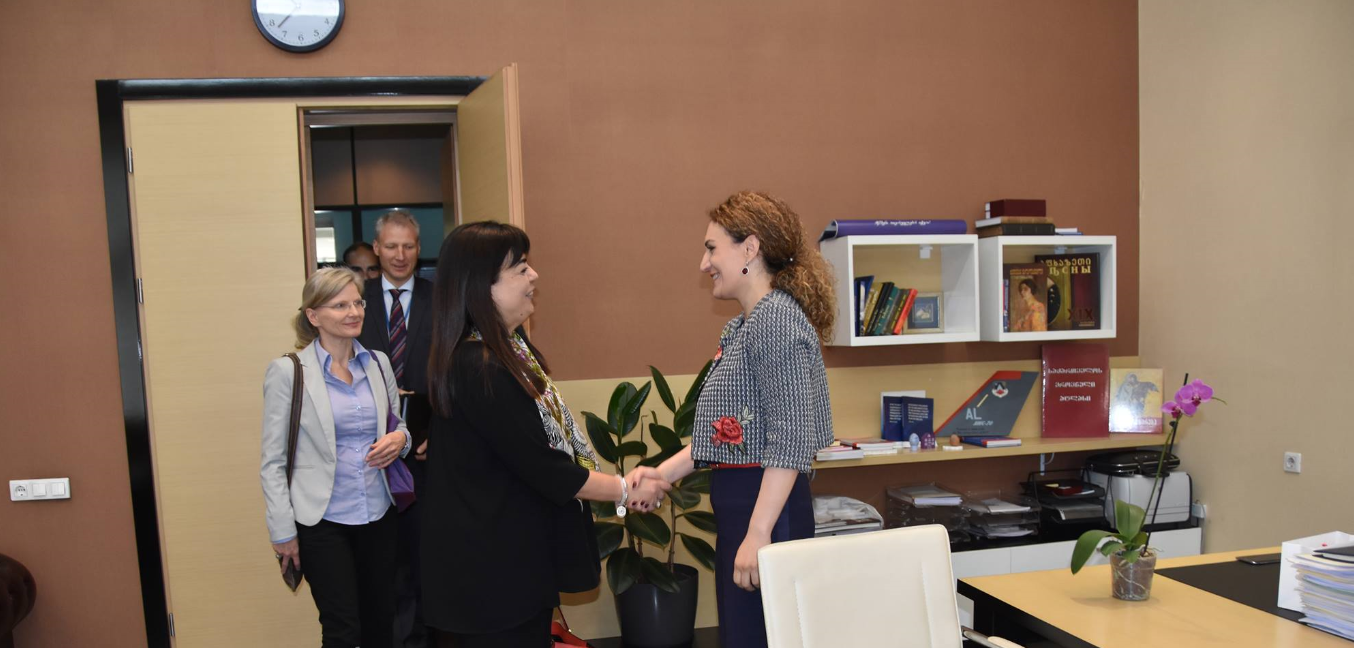 The State Minister of Georgia for Reconciliation and Civic Equality Mrs. Ketevan Tsikhelashvili met with the European External Action Service' Principal Advisor on Gender, and on the implementation on UNSCR 1325 on Women, Peace and Security, Ambassador Mara Marinaki and the Head of EU Monitoring Mission in Georgia Ambassador Kęstutis Jankauskas.
Ketevan Tsikhelashvili provided the Director of the USAID Mission with the information about the situation in the occupied territories and the dividing lines, the problems of freedom of movement and illegal detentions. The State Minister talked about women's rights and needs in Abkhazia and Tskhinvali region. She also provided information on the status of women of ethnic minorities and the steps, taken in this direction, including the state strategy of civil equality and integration.
During the meeting it was mentioned, that women's involvement and promotion in public and political life in the peace process is very important. The participants also discussed the measures taken under the National Action Plan of the 2016-2017 Georgia for the purpose of implementing UN Security Council Resolutions ("Women on Peace and Security") and emphasized the need for strengthening and suppressing violence against women in Georgia in preventing and suppressing violence against women.