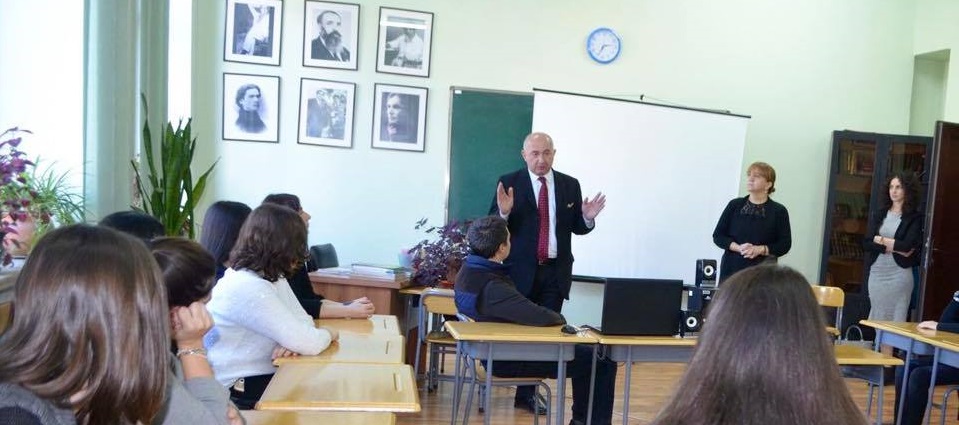 The State Minister for Reconciliation and Civic Equality has visited Public School #51 of Tbilisi in frames of NATO Week. Mr. Paata Zakareishvili held a meeting on the topic of NATO integration with senior pupils, together with Ms. Tamar Medulashvili, Deputy Director of the Information Centre on NATO and EU.
The State Minister declared that integration into NATO is a choice expressed by the majority of the citizens of Georgia, which has also been demonstrated by the results of referendum.
"Georgia has chosen a path to NATO and we have no alternative. NATO brings democratic values, stability and security for its member states," – Minister noted.
Mr. Paata Zakareishvili also spoke about the importance of NATO integration process in the context of conflict settlement.
"We want the Abkhazian and Ossetian societies to see the difference between the prospects Georgia may offer as a member state of NATO, and what Russia can propose," – the State Minister declared.
The Minister also responded to the questions of the pupils with regard to underlying challenges from the Russian Federation in case of Georgia's accession to NATO, relations with Russia and future prospects of conflict settlement.