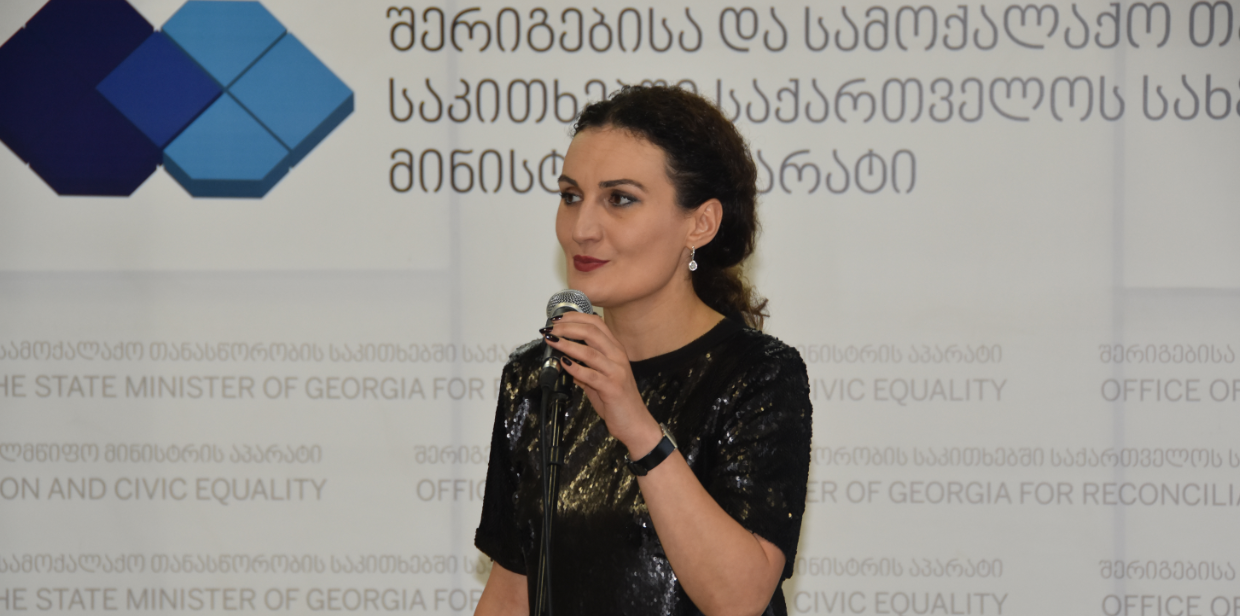 Office of the State Minister of Georgia for Reconciliation and Civic Equality held an official reception dedicated to the International Day for Tolerance. Representatives of legislative and executive chambers of Georgia, Diplomatic corps, international and non-governmental organizations attended the reception.
"We are all different. Our nationhood, culture, tradition and confession is different; this translates into reciprocal attitudes for each other. The best living example of tolerance in the center of capital is Old Tbilisi – a unique treasure. It shows very well that our diversity is our wealth. As a citizen of Georgia, I am proud of Old Tbilisi – it embodies our history, present and future – it symbolizes Georgia, that stands on vital tradition of diversity and tolerance, aspiring to build best international practice on it," – the State Minister Mrs. Ketevan Tsikhelashvili declared at the opening ceremony, in her welcoming address to the audience.
The finest pics of the photo-competition "Diversity of our Country" dedicated to the International Day for Tolerance were displayed on the reception as well. The State Minister and Mr. Ramaz Aptsiauri, "Tolerance, Civic Awareness and Integration" program manager of the UN Association in Georgia (UNAG) granted deeds to the authors of the photos, also providing GEL 500 gift vouchers, with financial support of USAID and UN Association in Georgia (UNAG). The same photos will compose 2017 desk calendars. Video-clips on Association Agreement and International Education Programs were presented as well. Video-clips will be uploaded on SMRCE Facebook page.
The official reception took place in frames of the week dedicated to the International Day for Tolerance. The week will also include following activities:
17 November – meeting with students in Akhalkalaki, Samtkshe-Javakheti State University. A lecture on "Civic Integration and Tolerance in Georgia" by Levan Lortkipanidze, expert.
20 November – week round-up through multiethnic festival "Under One Sky," to be held in Batumi. The festival will gather approximately 90 pupils from western Georgia music schools (Kutaisi, Samtredia, Ozurgeti, Zugdidi, Batumi) and apprentices of socially vulnerable residential home in Ozurgeti. The concert marks its 13th anniversary in frames of the festival. On this occasion, the festival presents classical music live show.
International Day for Tolerance is marked on 16 November.