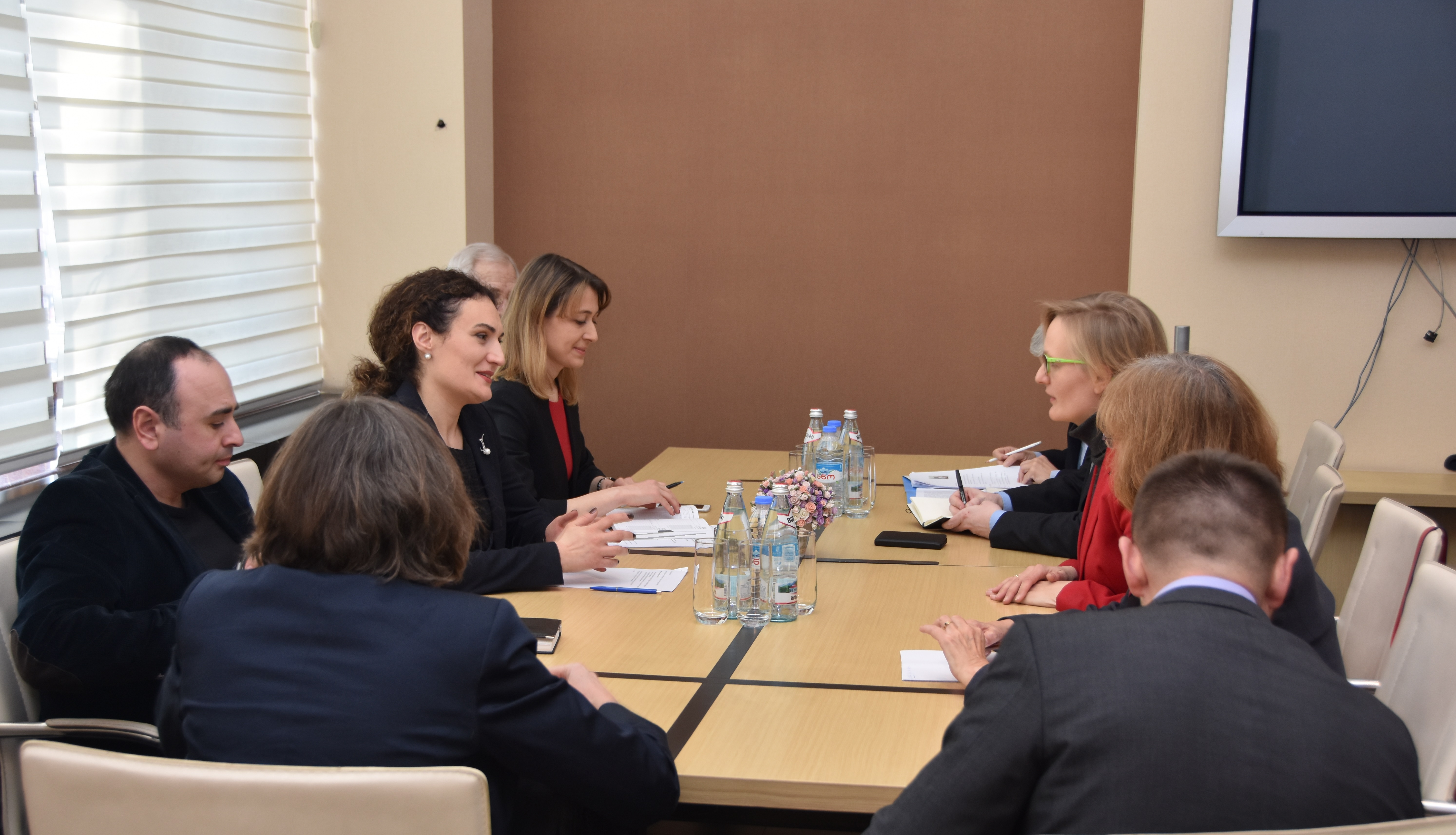 The State Minister of Georgia for Reconciliation and Civic Equality Mrs. Ketevan Tsikhelashvili met the delegation from the German Bundestag.
The State Minister provided the members of delegation with the information about the situation in occupied territories of Georgia. Especially, human rights and humanitarian issues. Tsikhelashvili underlined the importance of international involvement in the peaceful settlement process.
The State Minister also spoke about the so-called referendum, which will be held in Tskhinvali region. According to her, this referendum do not have any legal and legitimate foundations: this is a provocative step that does not express the will of the people.
"This is not a frozen conflict. Moreover, the situation in the occupied territories is negatively dynamic. We see there increasing military capabilities and a process of russification", - said Tsikhelashvili.
She also introduced German MPs with the Georgian government's approaches and 8 main tasks of the peace policy. She noted that the aim of the Georgian government's initiatives in terms of artificial barriers is the improvement of people's living conditions.
During the meeting participants also talked about the role of Germany as a player and the importance of the OSCE and the Council of Europe's involvement in this process.